Here's a couple we finished up this week. I'll update this thread with pics of our builds as we finish them.
Tricked out Bushmaster. Yeah, the stock is ugly... it'll have a new one on there tomorrow.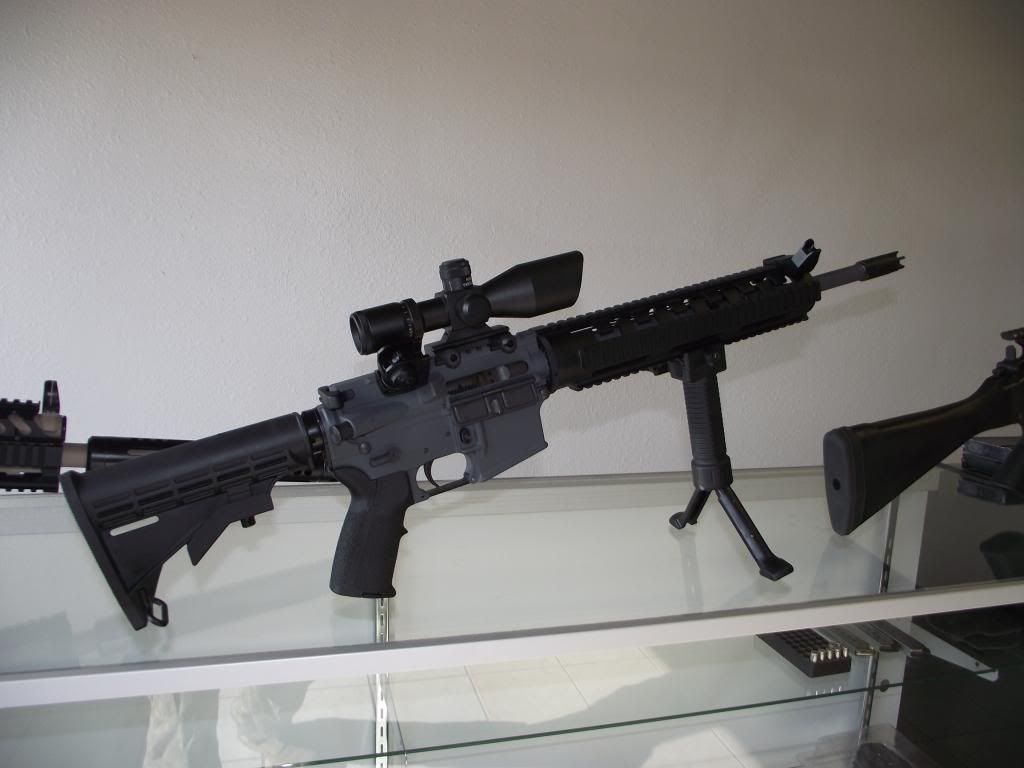 2.5-10 power, dual illuminated optics with the iron sights at a 45*
A little mill work on the rail system.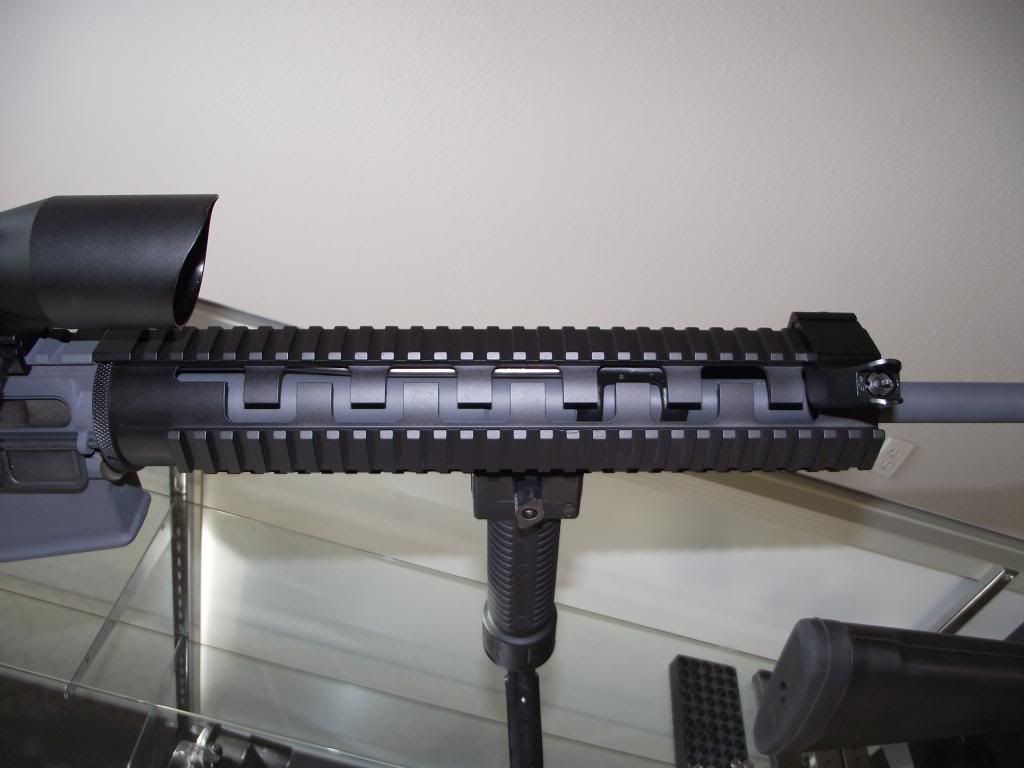 Custom brake.
We went a little wild on this one lol. Competition Glock 24: slide lightened, custom compensator, Lone Wolf extended/threaded barrel, improved guide rod and spring system, all internals are either aftermarket and/or reworked by us, flared mag well, grip reduction and stippling, 2 tone grey and black.